Pre Instructions for Chemical Peels: Stop using any Retin A, Glycolic, Salicylic Acid, or Prescription Acne Treatments (Topical) for at least 5 days before your treatment.
Post Instructions: Avoid Using Retin A, Glycolic, Salicylic Acid, or Prescription Acne Treatments (Topical) until the peeling has stopped.
Avoid using Clarisonic and Facial Scrubs until skin heals. Use a gentle cleanser and reapply sunscreen every three hours.
Skin can peel up to 7 days depending on type of peel you receive.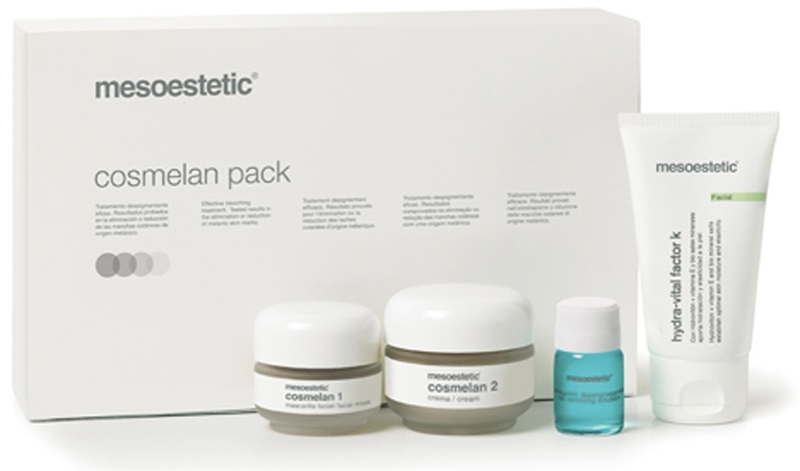 According to our experience over the last 14 years at Neu look Med Spa, Cosmelan is the best depigmenting method for Melasma. It corrects and regulates overproduction of Melanin in the melanocytes inhibiting and controlling the appearance of new dark spots. The commitment of the patient to the treatment plays a major role in depigmenting the skin. The product must be used as directed by the Nurse practitioner at Neu Look Med Spa and follow up visits must be scheduled to achieve the best results.

Treatment cost: $750

Post Care: Follow the Skincare Regime given to you by your practitioner for the first 2 weeks. You can experience Redness, Dryness, and Peeling for up to 5 Days. Avoid Sun Exposure and make sure to protect your skin at all times with sunblock and a hat.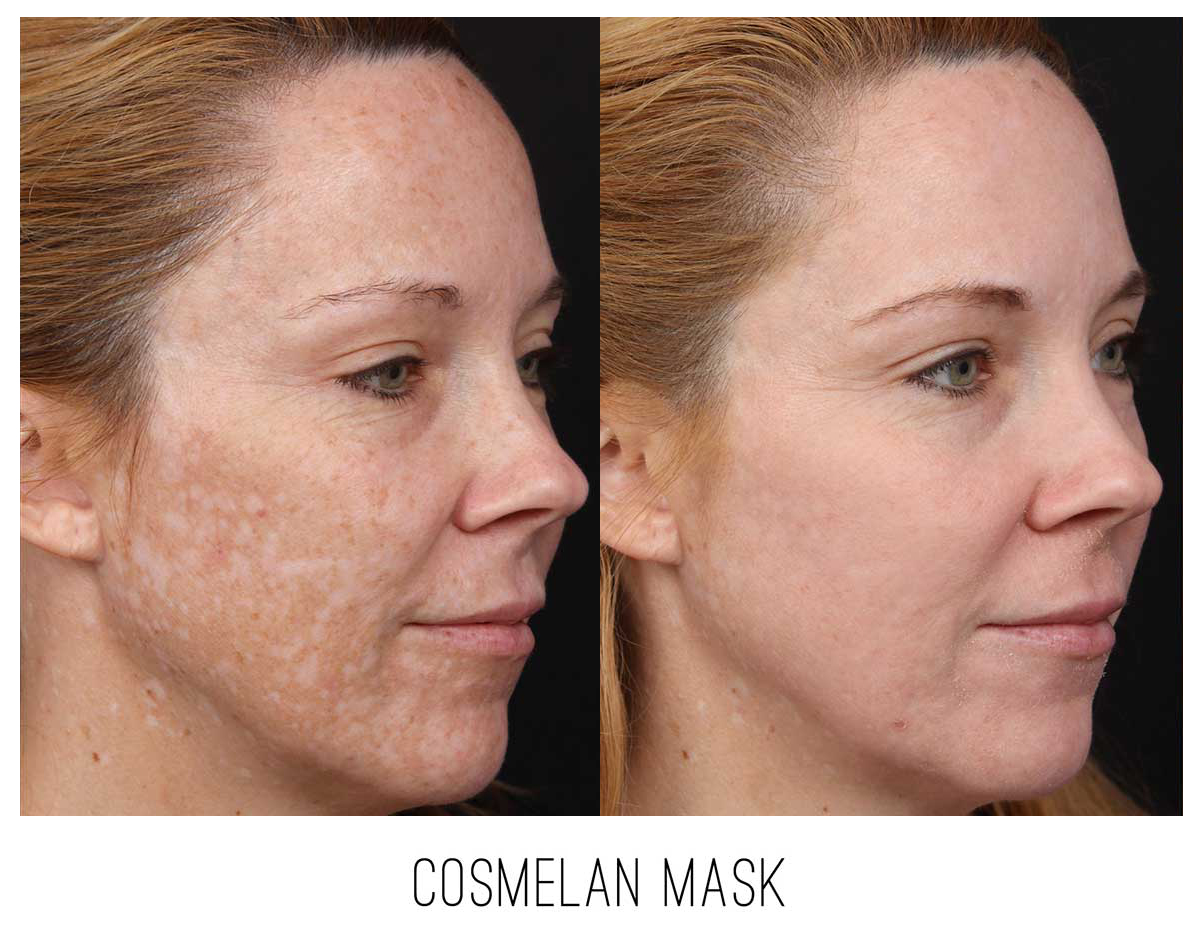 Skin Medica Rejuvenize Peel
Smooth the appearance of fine lines and wrinkles. See noticeable improvement after just one peel and compelling results after three to six peels. - $250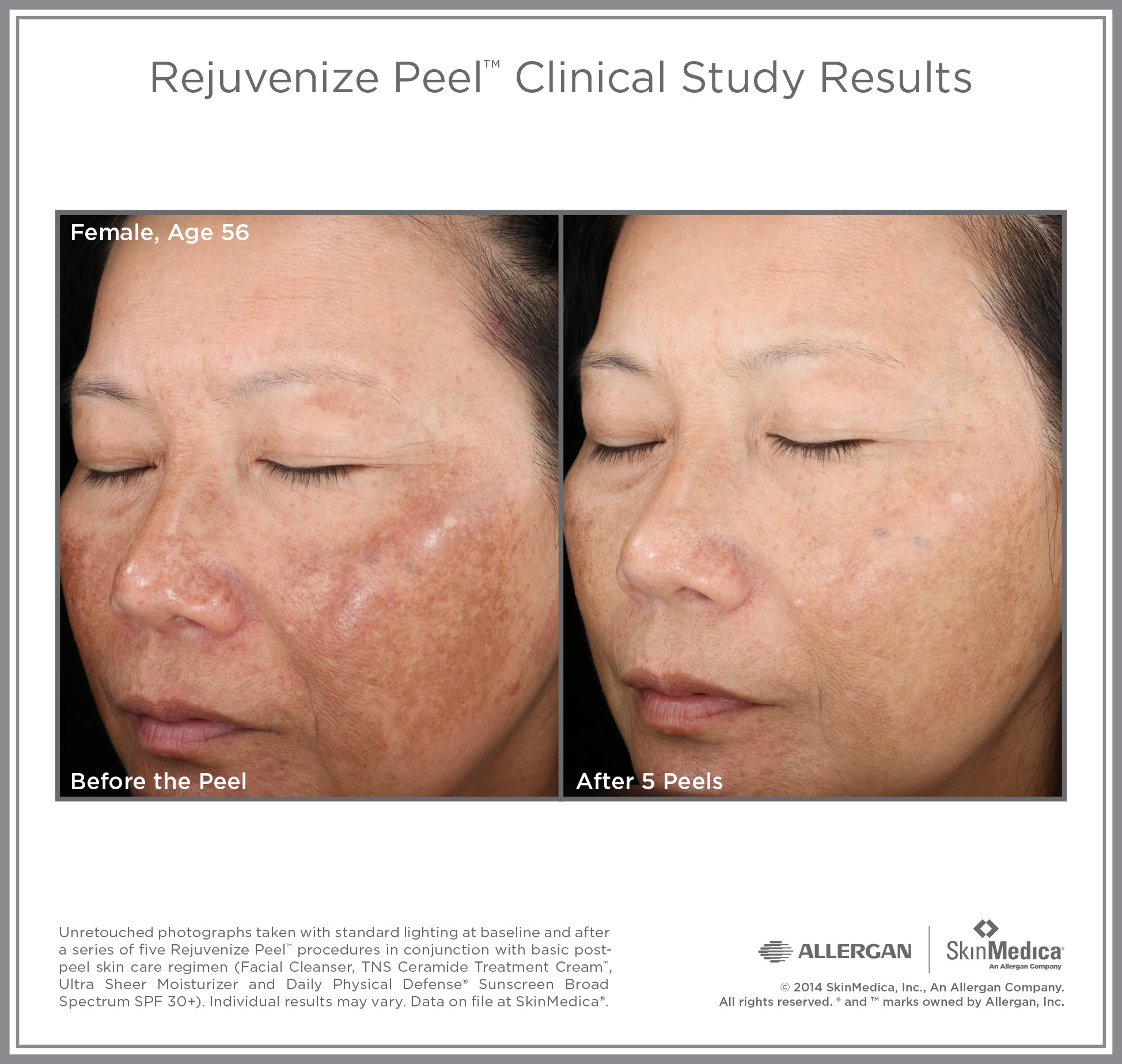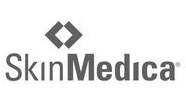 Skin Medica Vitalize Peel
Helps provide vibrant, radiant looking skin with minimal downtime. - $150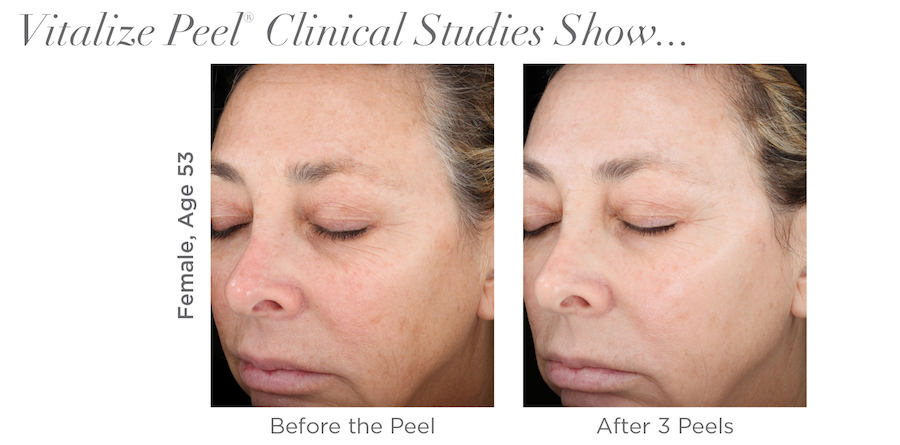 The Perfect Derma Peel — $300.00
This peel provides superior results for aging skin, acne, melasma and hyperpigmentation. It is virtually painless with little downtime.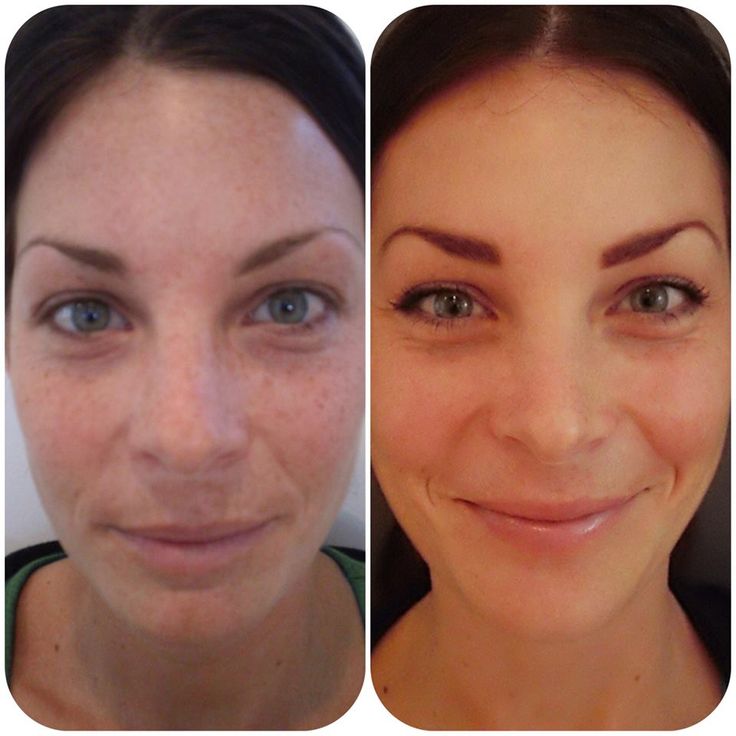 Day One: The Peel solution should remain on the skin for at least 6 hours without touching, rubbing, or washing the area.
Day 2: AM Gently wash the area and dry. Vigorously apply the 1st Post Peel Towelette to the treated area. Let it dry. Sunscreen should be applied at least 30 minutes after the towelette. You can apply makeup. Avoid Sun Exposure during the process.
Day 2:PM 30-60 minutes before bedtime wash and dry the area. Vigorously apply the 2nd Post Peel Towelette. Leave the solution on overnight. If you are experiencing discomfort you can apply the Perfect Derma Moisturizer 2-3 times daily. Do not use any moisturizing products until peeling begins.
Avoid Sweating, sauna, steam rooms during peel process.
Day 3-6: After Peeling Begins apply the Perfect Derma Moisturizer /TNS Ceramide to the area 2-3 times a day. For patients with lighter skin use this moisturizer for 1-2 weeks/ for ethnic skin use this moisturizer 3-4 weeks. Do NOT rub, pick, pull the peeling skin. This can cause hyperpigmentation and scarring. Your skin will naturally flake off. Continue using an SPF 30 or higher sunscreen and avoid sun exposure.
DO NOT use any Retinol, Glycolic, Prescription Topical Products for at least 3 weeks after peel.
DO NOT do MicroNeedling, Lasers or any other Chemical Peels for 4 weeks after Peel and until your medical provider has given you the ok.
If you are experiencing excess irritation or discomfort please call us immediately.