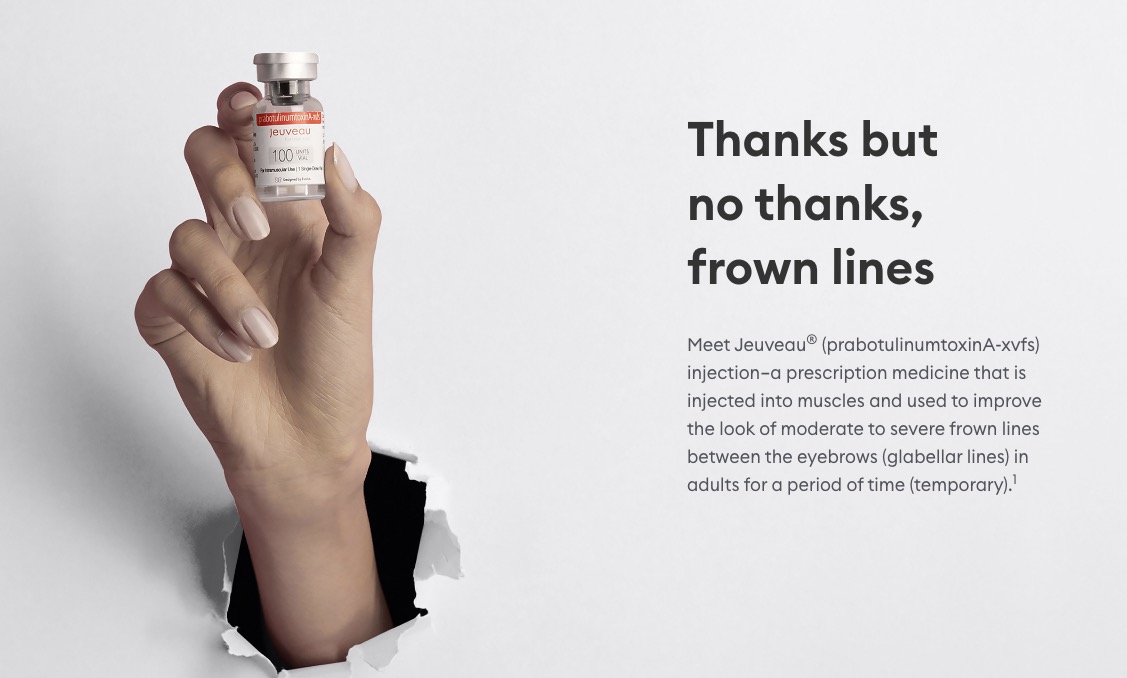 The Jeuveau® Evolus Treatment
An injectable treatment for frown lines is here (oh hey, FDA approval)!
Thanks to science, there's help for moderate to severe glabellar lines. What's a glabellar line? Those pesky little wrinkles between your eyebrows that won't go away—aka frown lines. Meet Jeuveau®—an FDA-approved injectable treatment that temporarily improves the look of frown lines in adults.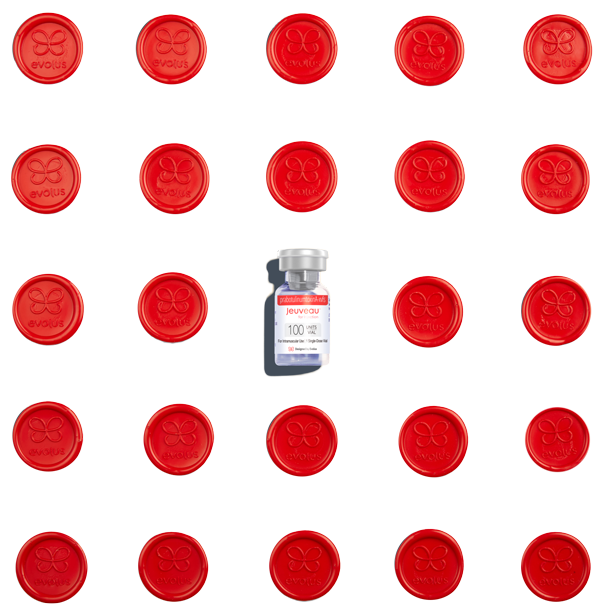 Hello, Jeuveau®

Proven molecular structure
Jeuveau® is a 900kDa purified botulinum toxin type A.1

Hi-Pure™ technology
Made through a modern manufacturing process.

Aesthetic-first and only
Clinically developed only for aesthetics, Jeuveau® is dedicated exclusively to aesthetics and nothing else.



Don't just take our word for it
We'll let the before and after photos speak for themselves.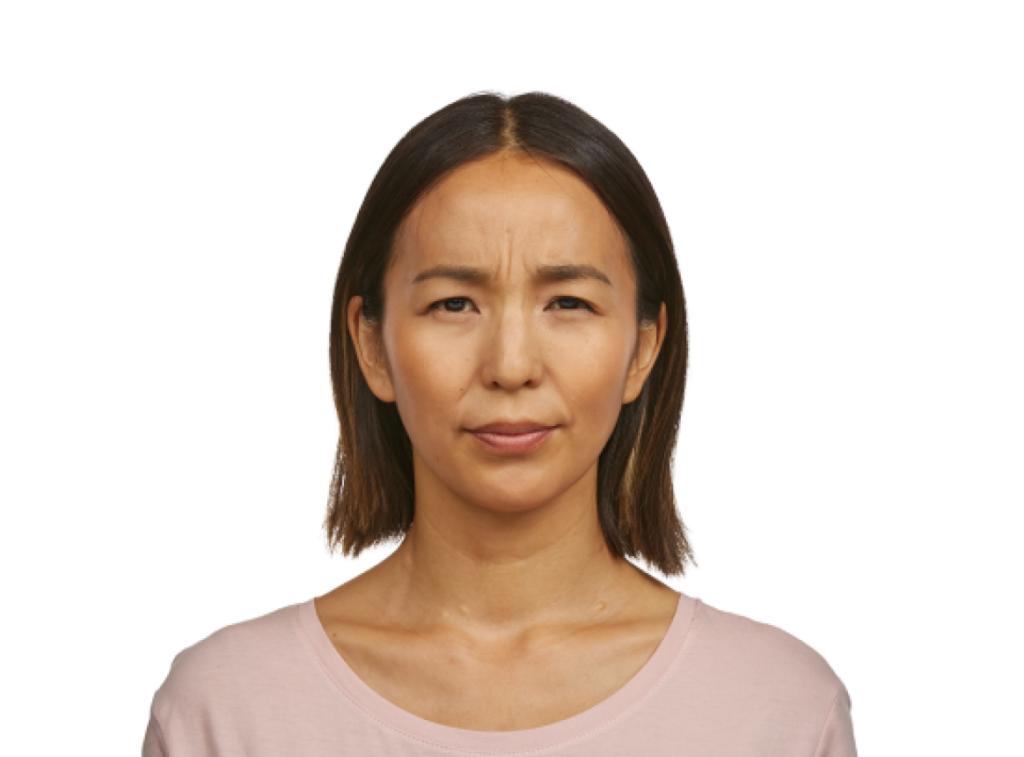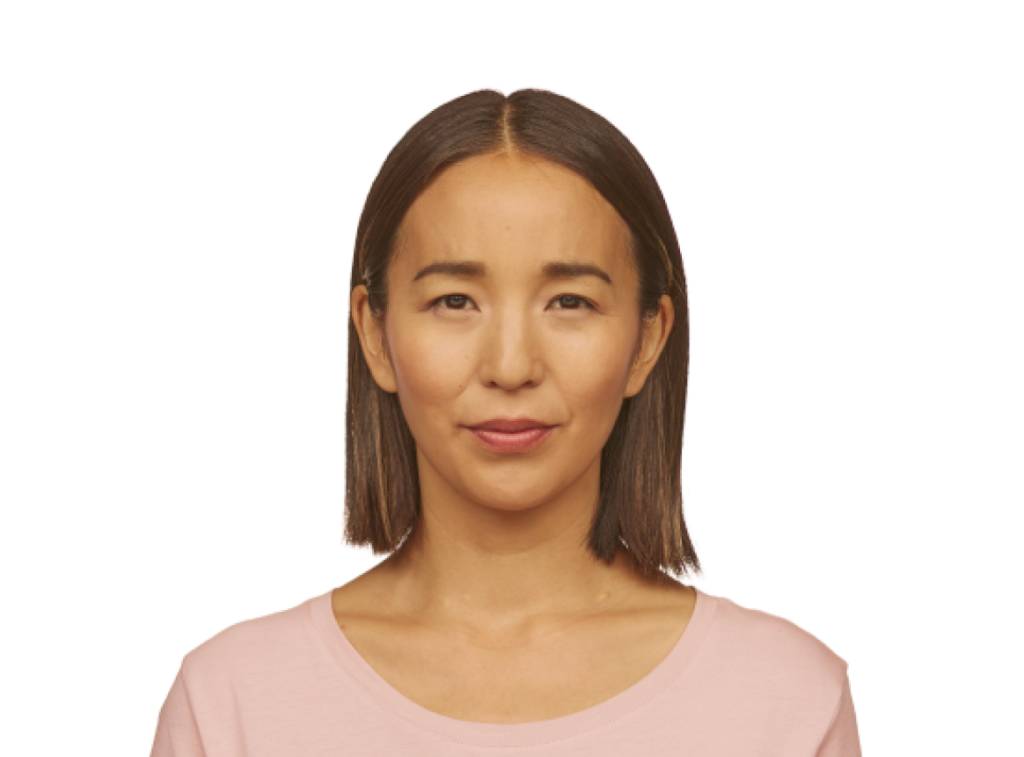 Ann
30 days after treatment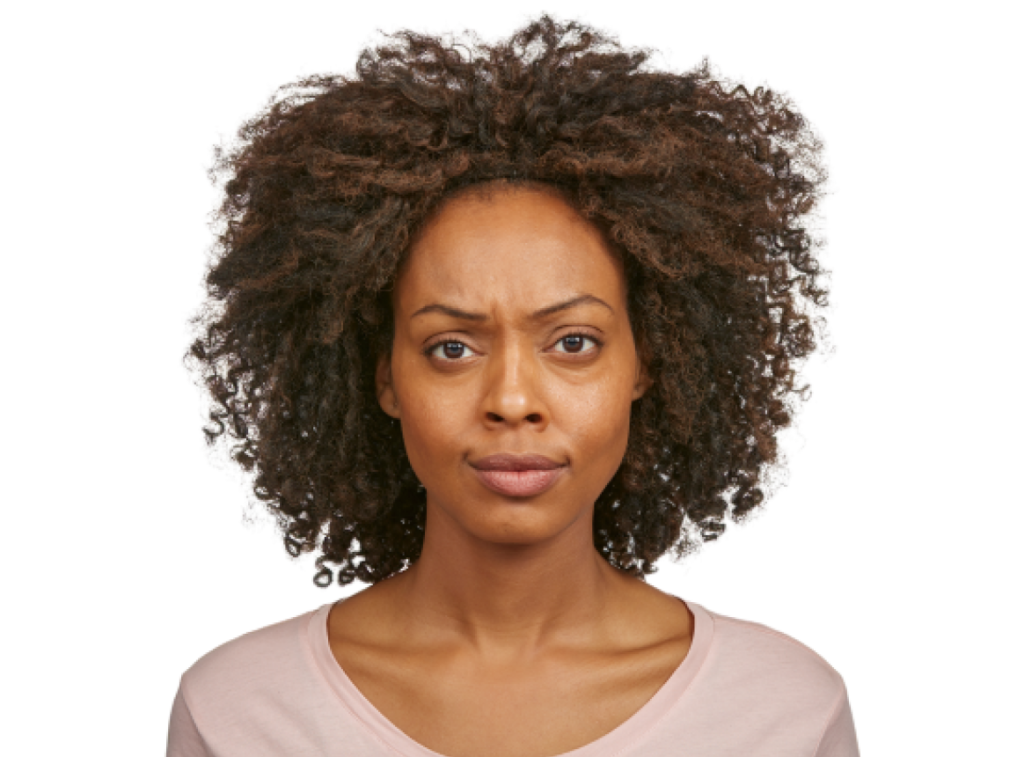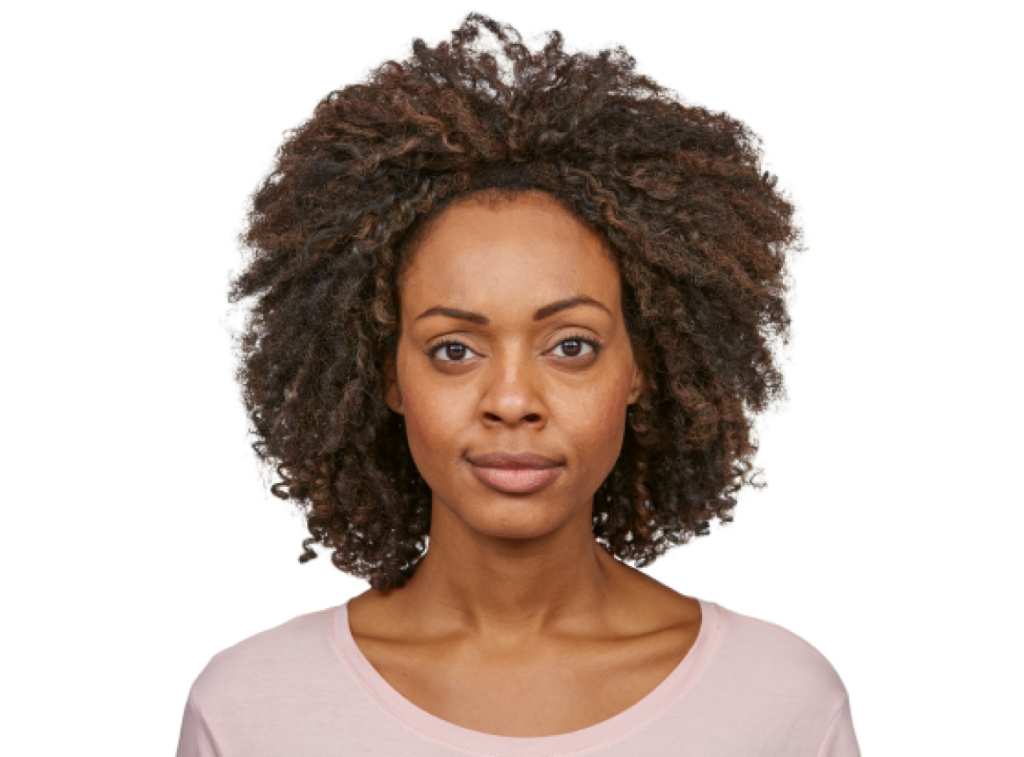 Meghan
30 days after treatment