Latisse | San Diego, CA
Latisse solution is a prescription treatment for hypotrichosis (another name for having inadequate or not enough eyelashes) used to grow eyelashes, making them longer, thicker, and fuller. Latisse is believed to affect the growth (anagen) phase of the eyelash hair cycle in 2 ways. First, it increases the length of this phase, and second, it increases the number of hairs in this growth phase. The onset of effect with Latisse solution is gradual. In the clinical trial, the majority of Latisse users saw a significant improvement by 2 months. ONLY Latisse has been approved by the FDA as a prescription treatment for hypotrichosis used to grow eyelashes. It also has been studied in clinical trials to demonstrate its safety and effectiveness.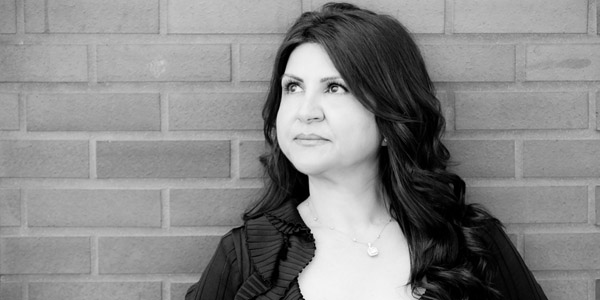 Our very own, Gita, uses Latisse!
LATISSE® (bimatoprost ophthalmic solution) 0.03% Important Information
Indication
LATISSE® is a prescription treatment for hypotrichosis (inadequate or not enough lashes)
to grow eyelashes longer, fuller, darker.
Important Safety Information
If you use/used prescription products for eye pressure problems, use LATISSE® under doctor care. LATISSE® may cause increased brown pigmentation of the colored part of the eye which is likely permanent. Eyelid skin darkening may occur and may be reversible. Only apply at the base of upper lashes. DO NOT APPLY to lower lid. Hair may grow on skin that LATISSE® frequently touches. If you have eye problems/surgery, consult your doctor about use of LATISSE®. Common side effects are itchy and red eyes. If discontinued, lashes gradually return to previous appearance.* You are encouraged to report negative side effects of prescription drugs to the FDA.