We offer competitive every day pricing on Botox in San Diego
We believe our technicians are the very best in San Diego and we love to help you look your best! Don't forget to ask us about our available Specials and Promotions, as there is always something going on at Neu Look!

$14/unit: 1- 25 units (Special discount available)
$13/unit: 26 - 35 units (Special discount available)
$12/unit: 36 - 49 units (Special discount available)
$11/unit: 50+ units (Discount for Allergan's Brilliant Distinctions Members)
* Promotional price is based on accessibility to the Brilliant Distinctions program and Aspire accounts.
The Neu Look Botox Difference
At Neu Look, we are proud to offer the best Botox in San Diego. Each administrator of San Diego Botox treatments in our facility is certified and licensed, yet also highly experienced to guarantee 100 percent satisfaction with every aspect of your treatment. We are also participants in the Allergan's Brilliant Distinctions Program, which enables you to earn points and redeem them for discounts at our store. Along with our participation in this program, we hold the distinct honor of being a Diamond Account with Allergan, meaning we rank within the top 2 percent of all Allergan Botox customers nationwide!

Find a renowned Botox specialist at Neu Look today! We have promotions and discounts every month on our San Diego Botox products and services. Call us now at 858.538.5665 or fill out our contact form HERE to schedule your free consultation.
*Offers and prices valid only at the 7805 Highlands Village Place # G103, San Diego 92129 venue*
Please click here for complete information about Botox Cosmetic.
Also, check out Botox San Diego Men.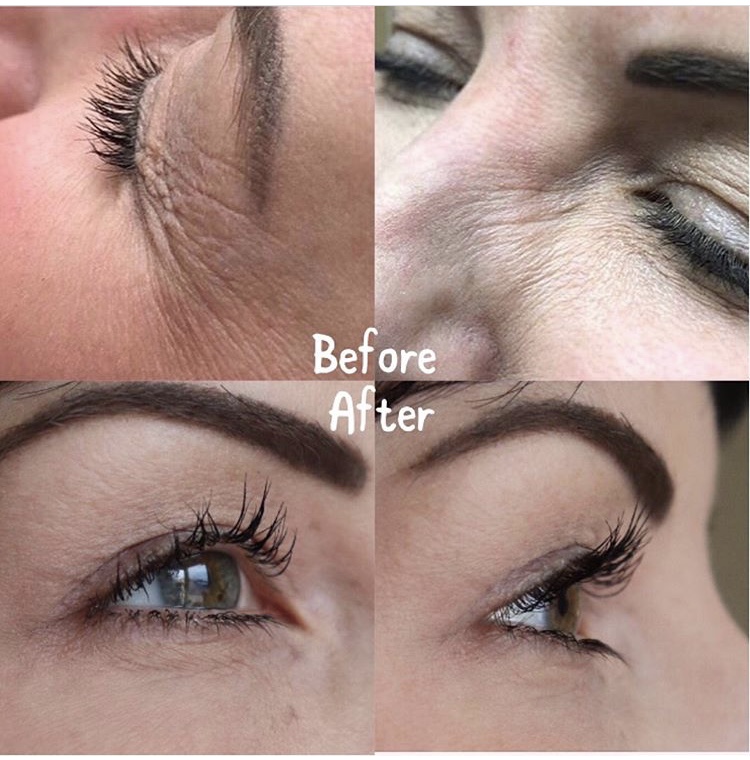 What Is Botox?

Botox® is a prescription medication that has been used for more than 17 years to treat a variety of medical conditions. Approved for use in more than 75 countries, Botox is the No. 1 studied botulinum toxin and one of the most widely researched medications in the world. In 2002, the same formulation of therapeutic and medical Botox, which has long been approved for use, was approved by the US Food & Drug Administration (FDA) for cosmetic use. Under the label Botox Cosmetic, the medication became a popular remedy for reducing the appearance of moderate to severe fine lines, wrinkles and frown lines.
How Does Botox Work?
When used as a cosmetic treatment for people between the ages of 18 to 64, a Botox treatment is injected directly into the muscle by a professional Botox administrator. As the medication reaches the muscle, it blocks the nerve impulses, and the muscle activity that causes persistent lines to form is temporarily eliminated. In turn, frown lines, wrinkles and crow's feet in the treatment areas begin to smooth out.* This temporary Botox treatment has been chosen by millions of people around the world to obtain a more youthful appearance.
Commonly Treated Areas
For cosmetic treatments, these areas are most frequently treated with Botox:
Sides of the eyes (crow's feet)
Between the brows (frown lines)
Corners of lips (laugh lines)
Forehead (wrinkles)
Nasal region (fine lines)
Pre-Treatment:
No alcohol 24 hours prior to treatment
Discontinue anti-inflammatory medications (i.e. ibuprofen) 24-48 hours prior to treatment
Post-Treatment:
Do not lie down for four hours after treatment
No facials, massage or waxing for 72 hours after treatment
Do not exercise the same day as treatment
Note: It takes 2-10 days to see results*
We have promotions and discounts every month on our products and services. Call us for more info!
*Offers and prices are only valid at the 7805 Highlands Village Place #G103, San Diego 92129 location*

*Disclaimer: Every patient is different and will have varying results, benefits and levels of risk when undergoing treatment. The statements on this website do not guarantee results, benefits or levels of risk for any one individual.