Many of our patients at Neu Look Med Spa are looking for a non-surgical way to lift and tighten their skin. As of October 17th 2018 Neu Look Med Spa is offering Medi Threads! Medi Threads are PDO (Polydioxanone) absorbable threads that can provide instant lift to the cheeks, eyebrows, neck and jawline. 
According to the National Laser Institute, "This non-surgical face lift utilizes monofilament fibers, which dissolve over time, to lift and reposition the skin in order to accentuate the cheeks, diminish the jowls and tighten the jawline." The threads are made out of a well known material that is used in pediatric cardiac surgeries. They are completely absorbable and hypoallergenic.
Medi Threads technique of "naturally sculpting the face using the tension lines of the skin, causes an effect similar to surgical face lifts."  Not only do you see an immediate result but after 2 weeks your skin will continue to get better! Clinical observation shows that these PDO threads stimulate the production of new collagen and elastin.
The result of this is increased elasticity and firmness of the skin. This effect can last up to 18 months. Another benefit of using Medi- Threads is that they have little to no risk of causing skin thickening and scarring because of the amount of time it takes for the body to reabsorb the threads.
Here are some examples of Medi Thread procedures :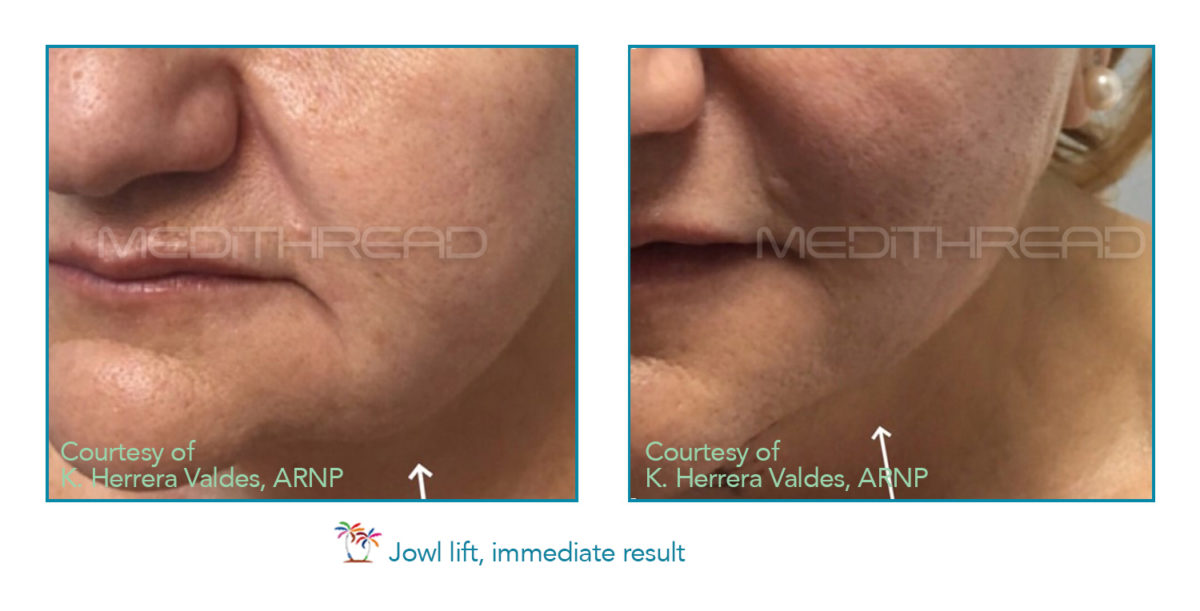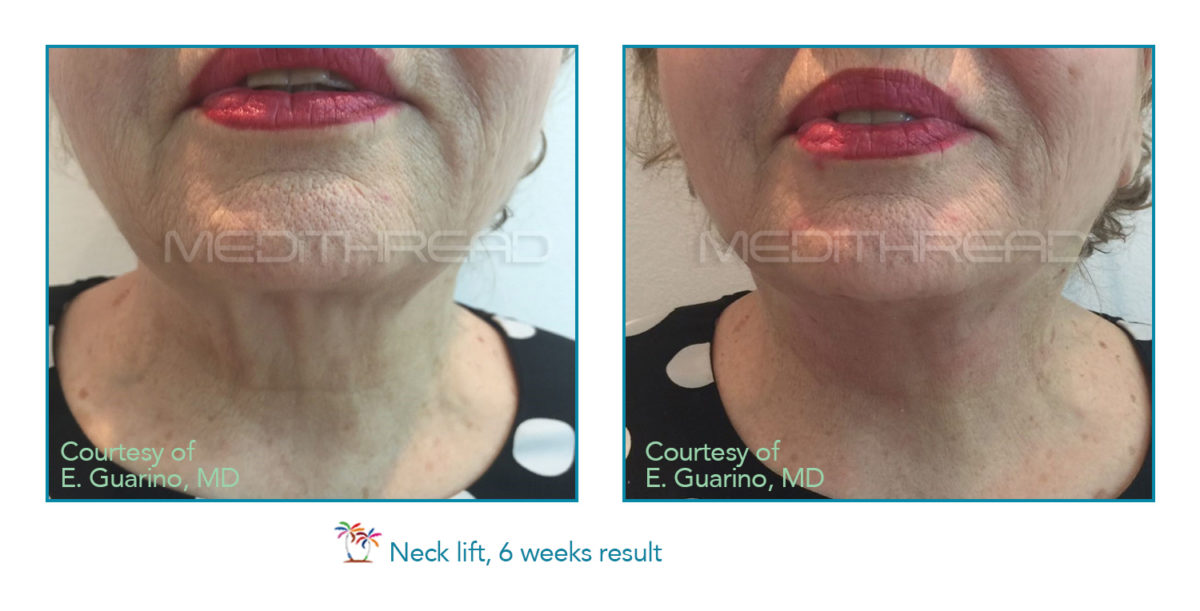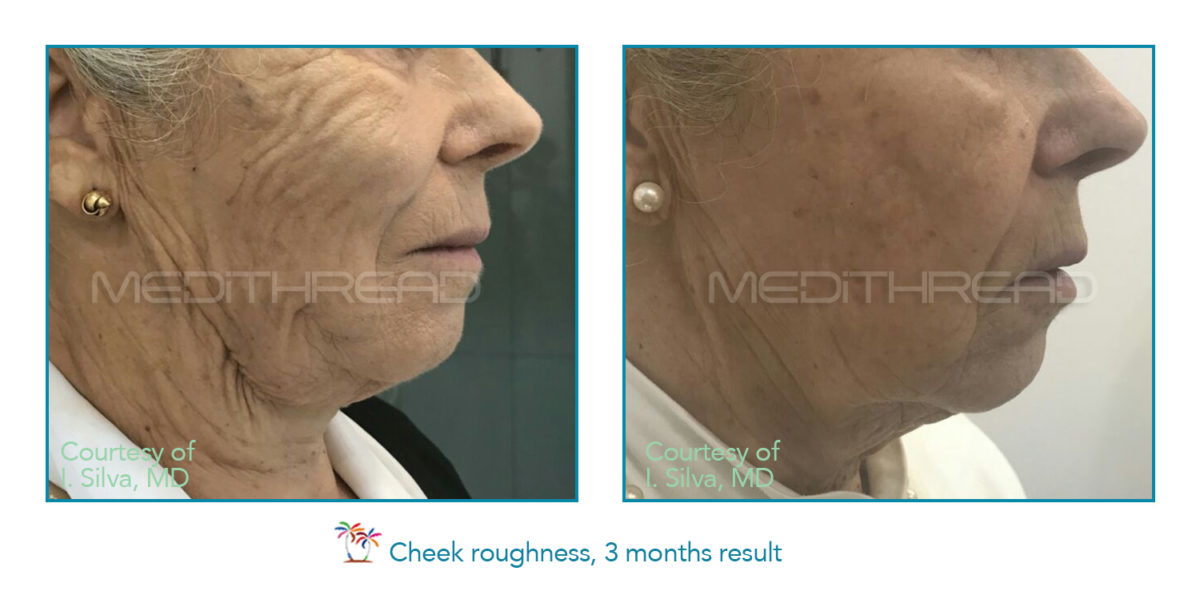 Gita Izadi, NP of Neu Look Med Spa was trained by Dr. Enrico Guarino. Dr. Enrico Guarino graduated from La Spaienza University in Rome in 1993 in the branch of surgery and completed a master's degree in plastic surgery and thoracic surgery in 1995. Since 2000, he has been on staff at the Faculty of Medicine and Surgery, otherwise known as Nostra Signora Del Buon Consiglio.
Dr. Guarino has over 30 years of experience in the field of Plastic Surgery and Aesthetics, and has worked in the best public and private hospitals and clinics in Italy. Dr. Guarino also taught general surgery and in 2008 he completed a second-level master in Aesthetic plastic surgery.
To this day, he successfully practices in his clinic in Rome. He carries on his passion for teaching by working with his fellow doctors in various aesthetic treatments such as PDO threads and fillers. Dr. Guarino has over 8 years of experience of using PDO threads in his practice as in his teachings. Call Neu Look Med Spa today at (858) 538-5665 to receive a FREE consultation to see if Medi Threads are right for you!
Written and Edited by Gita Izadi, NP